Photography / Videography / editing
Specializes in all types and genres.
Click to View FULL photo Portfolio:
VIDEOGRAPHY SAMPLES
Filmmaker Reel
Short Film / Sizzle Reel / Music Video
ABOUT:
Academics: 6 years professional and award winning self-taught photographer & videographer. Also an Editor, Filmmaker and award winning Producer.
Forté: Genre & Fantasy / People / Objects / cREAtively rare subject matters / Realistic / Subject matters that make you think
Photography: (Portraits, Fashion, Events, People, Genre, Abstract, Fine-Art, Editorial, Fashion, Photojournalism, Landscape, Anything out of the Ordinary)
Highlights: Multi-Publshed and Award Winning Photographer, 17 years customer service

Equipment: iMac 5K Retina 27", Retina Macbook Pro, Canon 7D w/ 24-70mm Lens, Tripod, Alien Bees, Studio w/ Seamless papers
Software: Adobe Lightroom, Final Cut X, Final Draft, MS Word, Squarespace, Photoshop
Also specializes in:
Online Marketing & Branding (Web-Design, Social Media Strategy, Brand Development, Blogs, Newsletters, E-Commerce and Content Creation)
Actor Services (Headshots, Reels, Auditions, Slates, Demos, Websites, Marketing)
Videography & Editing Services (Corporate, TV, Film, Music Video, Reels, Pilots, Trailers, Interviews, Documentary, Live Events)
*Please Note: Any of the photos you see in my portfolio were also edited & color corrected by myself.
RECENT BOOKINGS
Alyssa Sniff - Choreographer Portraits
Bruna Nogueira's Hollywood Makeup Lab with SFX Master Steve Johnson (4/18)
Josef Rarach SFX Artist (4/18)
James Kyson - TV Pilot (4/6)
Coral Castillo - Style Fashion Week LA (3/19)
G. Madison - Dancing App (3/12)
John McAFee - Commercial (2/17)
Deyan Audio - Live Event (2/14)
Past Venues
Chocolate & Art Show - Hand Selected Artist - February 5, 2014
KGB Studios - 1640 N. Spring Street, Los Angeles, CA 90012
http://chocolateandartshow.com
………………….
RAW Artists: RAW Awards - Founder's Favorite - January 19, 2014
Exchange LA - 618 S Spring St., Los Angeles, CA 90028
………………….
RAW Artists: Generation - March 10, 2013
The El Rey Theater - 5515 Wilshire Blvd, Los Angeles, CA 90036
Founder's Favorite 2013 - RAW Artists hosts hundred's of events each year across the world seeking some of the best indie artists to showcase their wonderful work with the world. Kyle was recently hand picked by the Founder of RAW to showcase at the Awards show.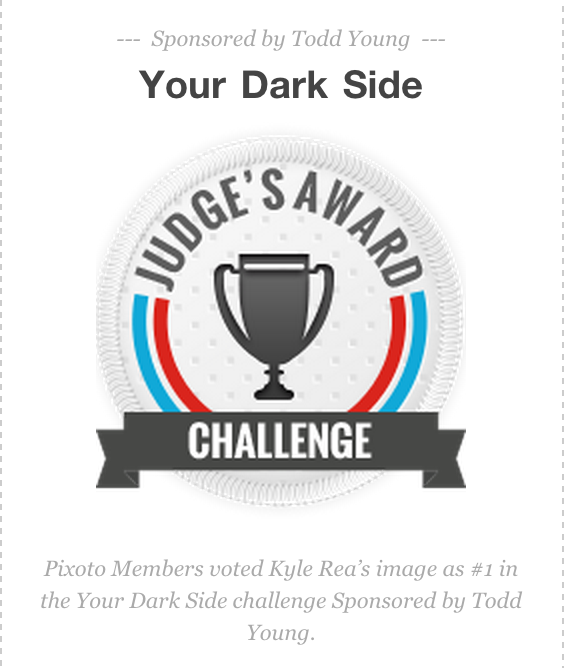 Apothesis - Feature Film, (A psychological thriller about a man accused of killing his girlfriend.) - 2017
The Man in 3B - Feature Film, (Based off a New York Times Best Selling Novel) - 2013
TESTIMONIALS
HERE'S A LIST OF PROOF MY CLIENTS ARE HAPPY!
I had a great time shooting with Kyle and the pictures were more amazing than I could have expected! I've already booked a few jobs thanks to the great pics!"
- Shaka Smith, Bodybuilder
 
"Most photographers seem like it's just another "job". Kyle smiles and gives off positive vibes. You want to be relaxed and enjoy the experience? Work with Kyle!"
- Ray Corasani, Actor
"What an awesome photographer! He (Kyle) makes you feel at home and comfortable during the shoot. He has a fun personality that will pull out the best headshots that will get you work. I would recommend him to anywhere in the industry!
- Larry Raglund, Actor
"Kyle is great! He is friendly, funny, and down-to-earth. He will make you feel very comfortable during shoots and the finished product is nothing less than amazing. I look forward to working with (him) again!"
- Amber Lammon, Actor
"I have received a lot of positive feedback from people and I'm happy with the finished product. The shoot (with Kyle) was a success!"
- Dara Zan, Actor
"I loved working with Kyle! I told him exactly how my agent wanted my head shots to look and then he nailed it spot-on. I have booked three gigs since!"
- Bri Gigér, Actor
"I have never had more fun shooting headshots than with Kyle. I felt comfortable right away because he made me laugh a lot. Because of this, we got THE shot almost instantly. I've had nothing but good experiences on all our shoots since. He's super creative and has a unique view of the word "beauty", which is refreshing in this town. I highly recommend coming to Kyle for all photographic needs. He knows how to make you stand out!
- Anonymous Celebrity